Skip to Content
The MaxPAC®
Full Body
Strength and Fitness
Training System!
Safe and Effective Exercises for ALL Fitness Levels!
Build Muscles! Burn Fat!
Workout in Less Time With Greater Results!
As a certified expert in fitness and exercise science, I love weight training and the amazing benefits you get from it. After many years of dumbbells, weight plates, and kettlebells, I wanted different strength training equipment that was as challenging and effective, yet safer, more comfortable to hold. I also wanted to be able to do hundreds of variable exercises with it. So, I created and manufactured my own fitness product: The MaxPAC® Maximum Power And Core!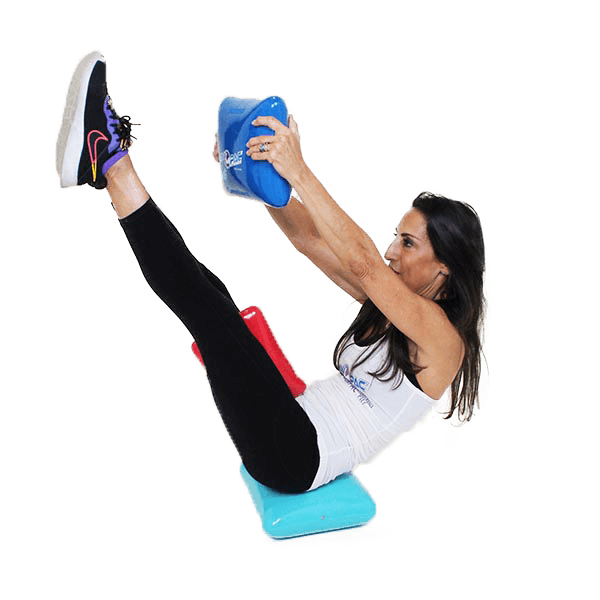 The MaxPAC® Is Used for "Total Body" Strength Training!
Build Lean Muscle and Definition
Burn FAT
Increase Core Strength
Increase Grip, Hand, Wrist and Forearm Strength
Improve Balance and Flexibility
Improve Cardiovascular Ability
Increase Over-all Body Strength
Have FUN!
Immediate, Multiple-Muscle Activation
Training with The MaxPAC® activates multiple muscles at once the instant you GRIP it!
Your fingers, fist, wrist, forearm (and biceps and pecs) all are immediately engaged!
You will "Feel the Burn" even before you begin your reps!
The "Time under Tension" is exponential!
"Work out in LESS time, with GREATER results!"
The Five Principles of the MaxPAC® for Best Results!
1. YOU MUST GRIP IT! Use ALL your fingers, thumb, and palm and SQUEEZE into it as you workout. KEEP THE SQUEEZE throughout all your reps!
That's the Magic of The MaxPAC®!
2. USE 100% Muscle Movement – (NO Momentum! No swaying or flailing.)
3. Reach to YOUR Farthest "RANGE OF MOTION" (ROM) in BOTH DIRECTIONS with EQUAL Intensity! (UP/DOWN, IN/OUT, FORWARD/BACKWARD, work FRONT AND BACK of the body with your GREATEST INTERNAL FORCE!)
4. Maintain Proper Posture and Joint Alignment (for safety and function)
(Spinal Column and Toes, Knees, Hip, Shoulders all aligned)
5. BREATHE! Exhale on the Exertion (from deep in your abdomen – not your cheeks!)
(This will shred your core even more!)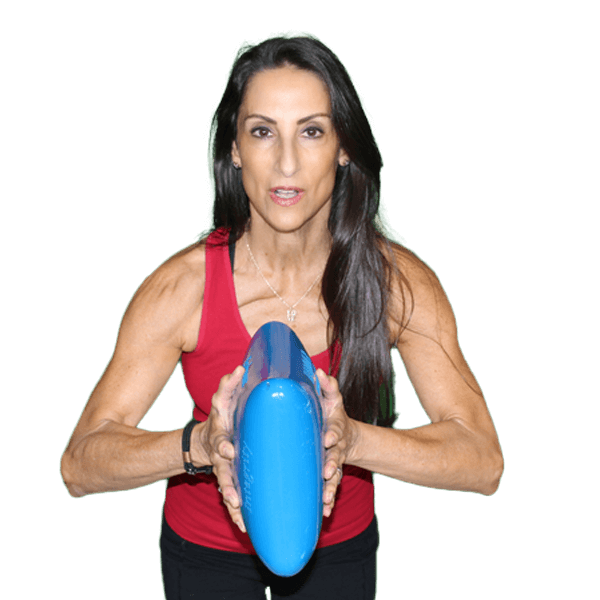 The Magic Is in the Grip! There Are Many Ways to Hold Them!
Squeeze into it, then go! You will immediately activate your fists, forearms, biceps, triceps, shoulders, and pecs! Have the sexy arm you've always wanted in a tank top! Squeeze them between your quads for lean, lovely legs, and a cutie booty! Sit on them for six-pack abs! Balance on them for better Stability! Swing them for Aerobic fitness! Meditate with them for Stress-Relief! Exerting multiple forces all at once throughout your body utilizes a lot of power! That's how you get GREATER RESULTS IN LESS TIME! The MaxPAC® REALLY WORKS! FEELING IS BELIEVING! You will LOVE YOUR BODY!
MaxPAC® Grips & Holds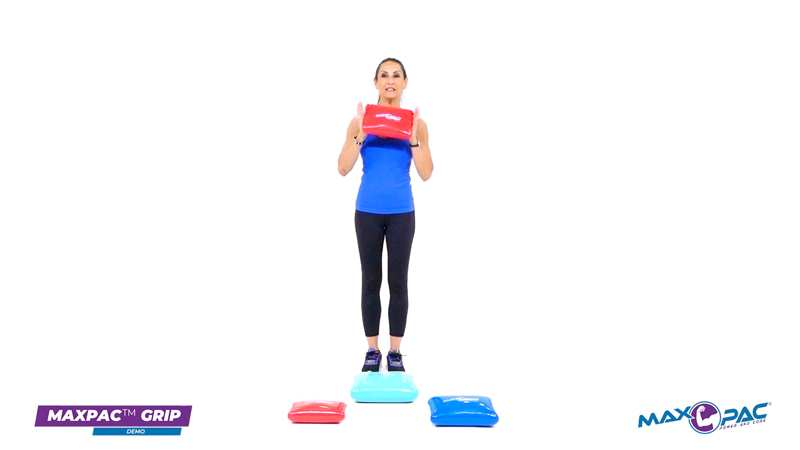 Sandwich Grip (2 hands -grip sides, horizontally or vertically)
Pizza Press (1 hand -open and held flat)
Taco-Shell (1 hand: "U" shaped)
Pancake Press (2 hands: Press The MaxPAC® between, like praying)
Knee Squeeze (MaxPAC® "length-wise" between inner quads)
Claw Grip/ Reverse Claw Grip (Hold The MaxPAC® vertically, with fingers overtop/or behind)
Inner Arm Bar (Palms UP with The MaxPAC® laid flat across both palms and wrists, for bicep curl or shoulder lifts)
Flexed-Foot *Ab Crunch Challenge: Feet together, balance The MaxPAC® on flexed ankles, lift and crunch)
Weight Training
Resistance Training

Strength, Conditioning, Toning, Muscle Development
Ballistic, Explosive, Velocity HIIT Training

Deliver Peak Power in an Instant!
Heavy-Load Power Training

Increase Muscle Size and Maximum Strength
Plyometrics

Improve Speed, Agility, and Body Fluidity
Stretching, Yoga, Pilates & Meditation
Low Impact Body Weight Movements

Open and Stretch: Back, Neck, Spine, Glutes, Hamstrings, Calves, Core
Active and Resting poses and postures
Structural & Spinal Alignment
Core Strengthening
Improved Range of Motion and Flexibility
Spinal support and comfort for sitting /stretching/meditating
Strength & Balance
Static and Dynamic Balance Training

Greater Leg, Core, and Spinal Strength
Greater Foot, Ankle Strength and Flexibility
Better Stability, Mobility, and Coordination
Reduce the Risk of Falling
Peak Performance
Enhanced Strength and Functional Ability

Military-Level (Pass Your PT Test!)
First Responders (Police, Fire, Rescue)
Rehabilitation
Joint & Muscular Therapy From Overuse or Injury

Rehabilitation Facilities (Physical Therapists)
Chiropractic & Orthopedic Physicians
VA Hospitals
Cross Training
Elite Athletes & Sports Teams
Football, baseball, basketball, tennis, soccer, golf, and Martial Arts
Schools
Safe & Effective for Teens & Young Adults
Middle School & High School & University Gyms and Fitness Programs
Kids' Fitness
Safe, FUN Exercises for Elementary Age
Instill importance of health and fitness in early development
Schedule Your Consultation Today!