Skip to Content
The MaxPAC® Maximum Power And Core!
TOTAL BODY Strength & Fitness Training equipment!   Get in Shape!  FEEL GREAT!
"Your Body is the MOST AMAZING Thing You'll Ever OWN!"
Love it! Care for It! Train it!
It's the only vehicle you get to use to run around in on this journey called "LIFE". With daily practices of exercise and self-care, everyone can build a stronger, healthier, more vibrant body. When you feel FIT and powerful, inside and out, you gain a new sense of confidence and commitment.
That's what transforms you!
That's why I created The MaxPAC®!
Imagine walking into your favorite clothing store and being able to try on an AWESOME outfit – and it fits! YAYY!
Imagine playing with your grandchildren without losing your breath.
Imagine your doctor reducing or eliminating your many medications.
Imagine turning heads at your high school reunion.
IMAGINE GETTING LEAN AND TONED…FINALLY!
There IS a way to achieve all of this…and MORE! Feel Healthy, Strong, and Fit at ANY AGE! Working out with "The MaxPAC® Maximum Power And Core" will help you achieve these goals!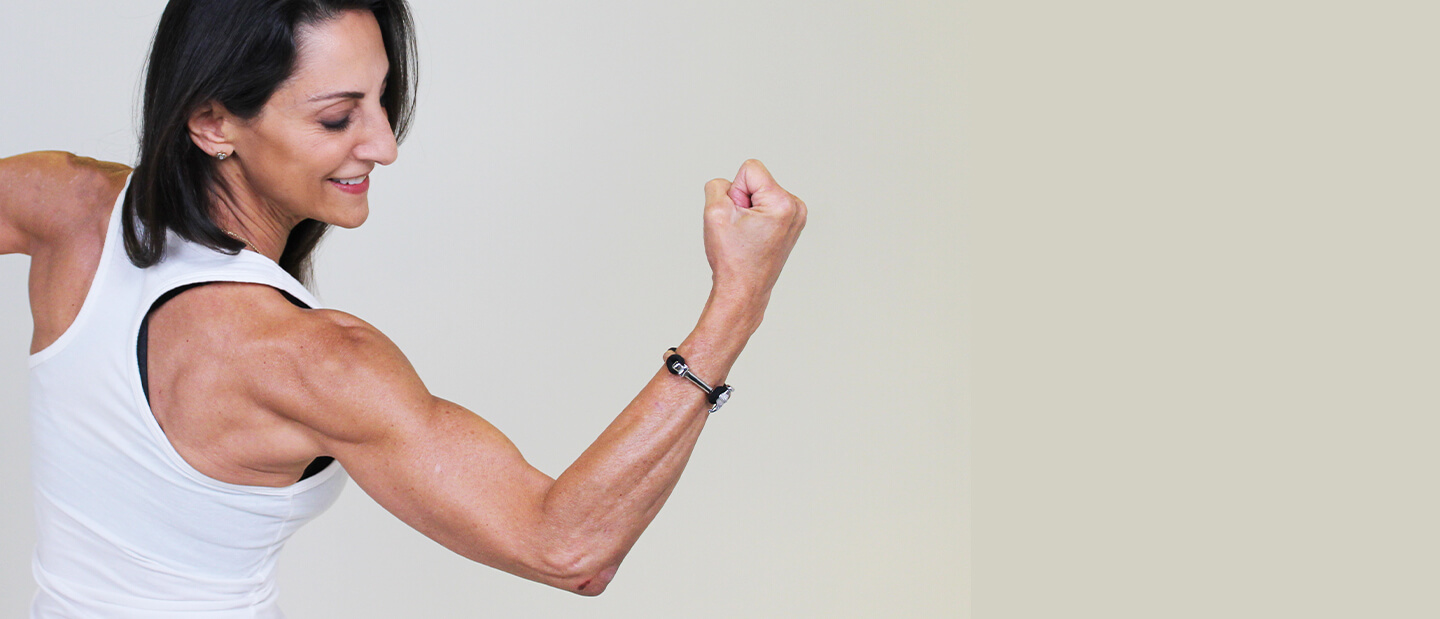 We Can All Live Long and Healthy Lives!
Research indicates the health and fitness benefits from exercise begin from the very first step of movement. Daily exercise can revitalize your energy, lower blood pressure, reduce insulin resistance, improve your immunity, increase muscle strength, improve heart function, increase mental clarity and feelings of well-being! All these health results can be obtained when training with The MaxPAC®!
The MaxPAC® Is a Total Body Workout
The MaxPAC® was created to make YOU Strong and FIT! Working out with them activates multiple muscles at once, including your core! This causes "The BURN" that we all LOVE to Build Muscle and Burn FAT!! They come in 3 sizes and weights to use individually or in combination. There are hundreds of cardio and strength training exercises to "GET in SHAPE and FEEL GREAT"!
If you want to lose the extra weight and Re-Form your body, then let's work together to change that! Improve your overall health, and FEEL Strong, Sexy, and Beautiful!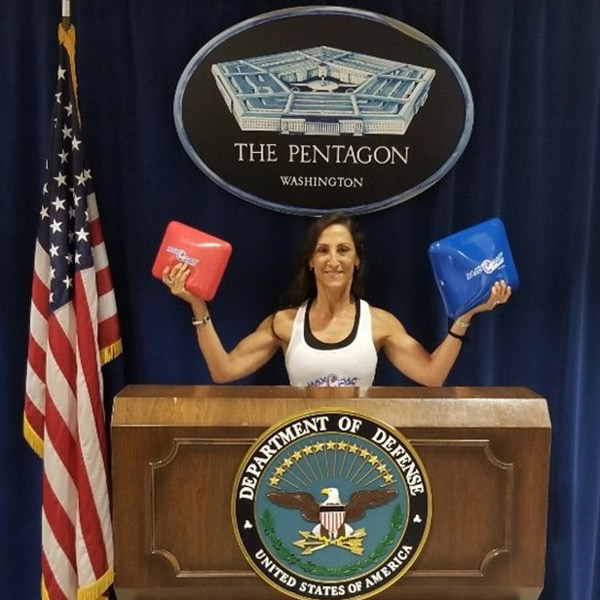 The MaxPAC® Was Designed for All Ages and Fitness Levels
The MaxPAC® is safe and effective for everyone!
They are used in home gyms, commercial gyms, boutique fitness centers, yoga, Pilates, martial arts studios, schools, sports training programs, rehabilitation facilities, and THE PENTAGON's Athletic Center. *The MaxPAC® is in "The PAC"!
There are beginning, intermediate, advanced, and military-level training exercises. Modifications can always be made (and are advised) for any structural, muscular, skeletal, or cardiovascular issues.
Workout what YOU NEED at YOUR Speed. "Progress and Grow" as you GO!
The MaxPAC® is the most versatile, multi-functional fitness equipment for all ages and all stages of Life!
Book a Consultation!
Have Questions? Send Us a Message!
For general inquiries, information on products and shipping, and bulk ordering, please send a message, we'd love to hear from you and answer your request!
We Love Testimonials!
Please share your success story with The MaxPAC® and receive a FREE Food and Nutrition Guide.